Found this
link-up
, so I thought it would be a nice way to "introduce" my husband. I've been waiting to do this because I wanted to let you know what his blog-name is going to be and I had to wait until
it
was official - he got promoted!! So, I will now refer to hubby as "Major". And I guess that will last until lieutenant colonel comes up, but I could just be dreaming at this point.
Sewing on new patches!
The topic this week is anniversaries, which I don't have to follow, but it helps me think of something to write.
We have had 17 anniversaries! And they were all wonderful, even if he wasn't home for all of them. But he was home for our 15th anniversary.
About a week or so before our anniversary that 15th year, we were talking about what we wanted to do to celebrate. At first, we both seemed sort of nonchalant about it. Neither of us had anything special we wanted to do, which means we probably didn't feel like eating out and there probably weren't any good movies playing.
We realized that neither one of us seemed excited about this milestone. And we talked about that. We both kind of felt like it was just another year and knew there would be many more to come. But we also felt that we had just hit a year that many couples don't get to, you know, because of the "D" word. We still didn't feel very "special" and I honestly don't remember if we ever did anything that year.
Well, fast forward 2 years, a
5-month deployment
, another
missed anniversary
, not to mention 3 out of 4
birthdays
, plus the major holidays. So, we decided to hit it big for
Valentine's Day
! Who cares when you celebrate, as long as you do.
I guess I'm just saying that sometimes it doesn't matter the milestone, just the love between.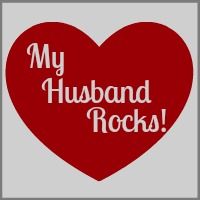 ~Michiko